While most modern budgeting software solutions can eliminate the basic spreadsheet challenges associated with data capture and simple aggregation, they typically do not take the next step: enabling the organization to use its data to improve budget decisions and the linkages between budgets and outcomes.
So is budgeting software really worth the investment? The answer is yes! Modern budgeting software can combine the benefits of a business analytics solution with the necessary tools and features to manage the budgeting, forecasting and performance management processes. You just need to know where to look and what to look for. While there will be additional features necessary to meet your organization's specific budgeting and forecasting needs, we've found that the following top ten features are becoming must-haves for all organizations looking to get the biggest return on their investments into budgeting process automation.
Here's what to look for in your budgeting software: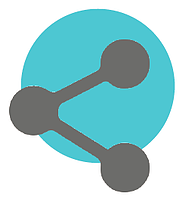 Source data integration and metadata management
"What-if" analysis and re-forecasting
Top-down budget entry and budgeting by exceptions
Business rules modeling
Drill-down and drill-through
Exception reporting and alerting
Self-service analysis and reporting
Process controls
Extract to Excel or other Office products
1. Source data integration and metadata management
The average budgeting software can easily upload information from an organization's General Ledger (GL) system, a practice that used to cut it in the budgeting and planning process. However, now organizations are storing data relevant to the budgeting and forecasting processes inside their Project Management, Billing, e-Commerce, Time & Expense, Customer Relationship Management (CRM), Human Resource Management (HRM), Enterprise Resource Planning (ERP) and other operational systems, which needs to be integrated in addition to the GL data.
A best-in-class budgeting system can easily interface with a variety of these ancillary data sources to present and unify all the information decision makers need to make the best decisions. Additionally, budgeting software that can systematically upload, cleanse and integrate data from several sources saves time and ensures that the most accurate, complete, and up-to-date information is always being used.
Metadata is the contextual information about business data. Metadata components include data names, data definitions, business rules, data content (domains), data types, data transformations, degree of cleanliness, and so on.
While each source system may contain information about the same business object (e.g., customer) each system may "code" this information differently. In order to effectively analyze and leverage heterogeneous data in your projections, the budget system needs to be able to manage metadata and the appropriate data linkages, and help identify and resolve data discrepancies without hindering productivity or requiring a deep technical skillset.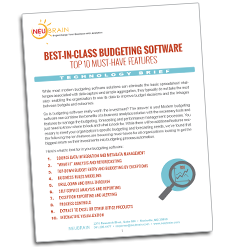 Want to learn more?
Read about the other nine features by downloading the full tech brief here: