NEUBRAIN TO Sponsor GFOA 2021 virtual CONFERENCE
Rockville, MD, USA, June 29, 2021 – Neubrain, LLC, a leading provider of Budgeting, Business Analytics and Performance Management Solutions, will take part as a sponsor and exhibitor in GFOA 2021 Virtual Conference that takes place on July 12 - 23, 2021.
Please visit virtual exhibit space https://learn.gfoa.org/neubrain to learn more about our government solutions: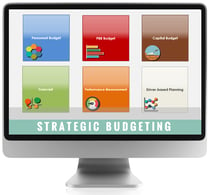 All-in-One Budgeting and Performance Management Solution
that provides a complete view of how your organization is doing and helps you project where it needs to be for the future.
Performance-based Budgeting Solution
that unites formal cost-based budgeting with performance-based goals, helping to evaluate cost structures on the basis of outputs they generate. It looks forward, not backward, and establishes system-wide conformity that flags performance variances.
Personnel Budgeting Solution
that includes budgeting for an unlimited number of employees and positions. Budgeting can be done by positions or at the most granular level, such as by employees. Budgets can also be created for existing or unfilled positions, funded and unfunded positions, frozen vacancies, transfers, contractor positions and more.
- designed to help government agencies forecast revenues, reduce fraud, waste, and abuse. Our solution includes features and functionalities needed to build pervasive Data Analytics applications quickly.

Connect with Neubrain
Should you be interested in scheduling a personal meeting or a demo with the Neubrain team, please contact us or call 1.301.296.4477